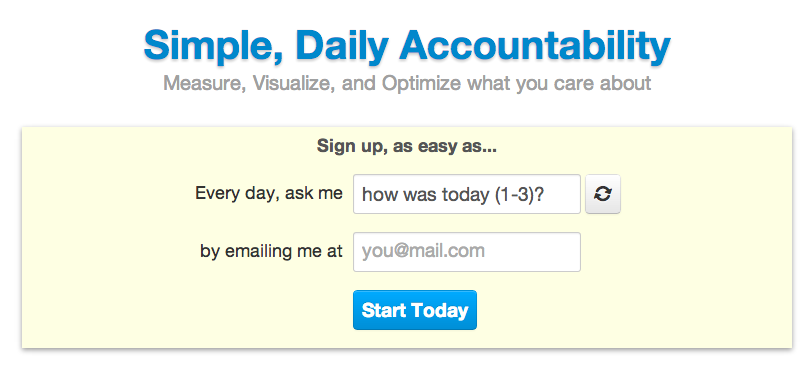 AskMeEvery is a super simple service that sends you a daily email at the time of your choice with the question of choosing. You then respond directly to the email and your responses are stored with simple graphs and analytics.
If you are a self-tracking, quantified self type of person like me, AskMeEvery is a huge enabler. I add my questions and the time I want to be notified, then I reply to the message with whatever info I want to track.
While I'm already use tools for Time Tracking and devices for measuring my activity level, I struggled to find a tool to record just random bits of data.
I've used Google Docs with Forms, which worked for awhile but took too many steps. I also tried Datum, which honestly seemed like a great idea but implementation was clunky and the mobile app totally sucked.
There are so many options and available tools but for me, the solution for many of my self-"recording" readings is AskMeEvery. There is no overhead of a new app or web site, since it integrates with well… email.
So what is it? And how do I use it?