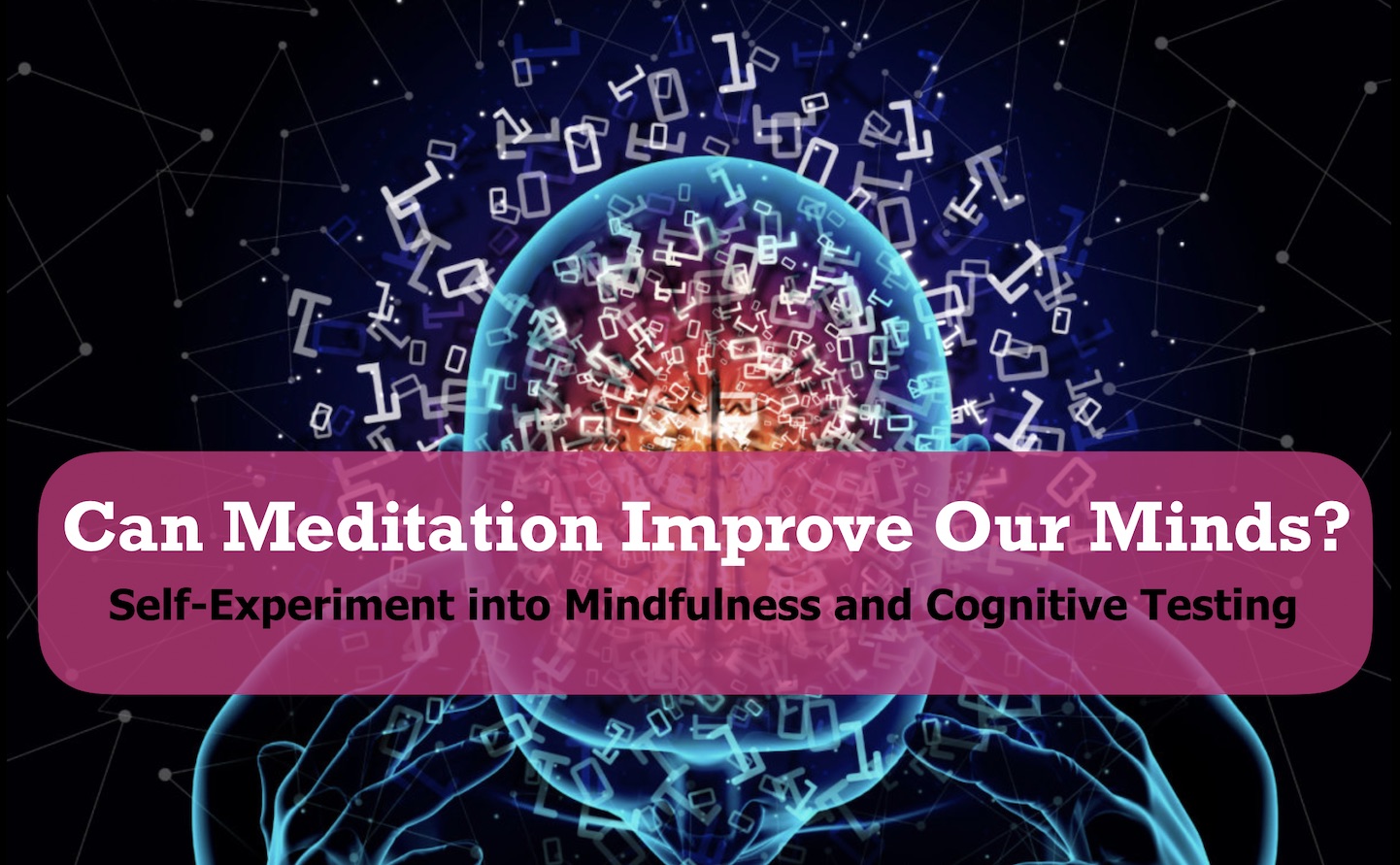 The reported benefits of meditation are quite impressive: better physical health and happiness, less stress and anxiety, and even improved mental health and cognitive functions.
Unfortunately, I'm skeptical guy. I like data and research to back up such claims. Frankly, the advantages of meditation almost seem too good to be true. Is this a pseudoscience? Can meditation really improve our bodies and our minds? Which types are effective and how?
I recently bought the Muse Brain Sensing Headband in an attempt to ponder some of these questions about the mind and meditation. Muse is a wearable that tracks your brainwaves using EEG and provides real-time neurofeedback while you meditate. It's relatively popular in the quantified self and biohacker space. Built using dry electrodes and seven sensors, it's essentially a stripped down, four-channel EEG monitor (compared to standard ten-channel). The aim of the device is to quantify your mental states and subtly train you to meditate better through auditory cues (chirping birds and nature sounds).
In order to explore this claim about the cognitive benefits of meditation, I decided to do a self-experiment, also known as a n=1 or n-of-1 trial. For a few weeks, I took daily cognitive tests both before and after I either meditated with Muse for 10 minutes or did some other activity for roughly the same amount of time. Using neuropsychological tests used to measure cognitive impairment, the test results should be able to tell me if meditating provides any cognitive benefit in areas like attention, information processing, and reaction time.
An n-of-1 trial is an experiment done on a single person using a series of interventions over a period of time. Basically it's a modification of the classic crossover design wherein the invervention and placebo are tested in alternating patterns. The interventions themselves are often blinded (meaning you don't know which medication you are taking at one time), and they are either completely randomized or given in a balanced cross-over schedule (like ABBABAAB). Outcome measurements are taken throughout to record the effects. These could be biomarkers, tests, surveys or something else. After a few rounds, statistical analysis is used on the outcome measurements to see if there was an effect and to determine which intervention was best. Additionally, you typically note any adverse effects.
In my own case related to meditation effect, the outcome I wanted to measure was an improvement in my cognition. The intervention or experimental variable I was testing was meditation, compared to other activities, which would be the placebo. It was impossible to blind the intervention, since you obviously know if you are meditating or not, so you might call it an open label experiment.
The tests I used were taken from standard neuropsychological assessments, frequently used to diagnosis cognitive impairment and in clinical trials on different drugs and supplements. I took the tests in the same place and around the same time daily, shortly after breakfast and roughly one hour after waking up. After several weeks, I then did some statistical and data analysis to check and visualize the effects and to see if they were significant.
So, what were the results?
Meditation improved my attention and other cognitive functions! Unfortunately so did any other activity I did. In fact, the main takeaway from the final results showed that meditation was not the most significant variable on cognitive improvements. Instead, the experiment revealed that simply re-taking the tests led to both an intraday improvement (meaning an improvement in the before and after) and a cumulative, linear improvement (meaning my first 5 to 10 scores were lower than my last 5-10 scores). In short, what I found was my cognitive testing was improved mostly through a combination of practice and training effects. I got better not because I meditated, but because I tested again and again.
In the rest of this post, I want to look at this experiment and the results in a bit more detail and explain what happened and why. Hopefully by the end of the post you'll understand what are cognitive tests, a bit more about meditation, and how to do your own self-experiment on the meditation effect!