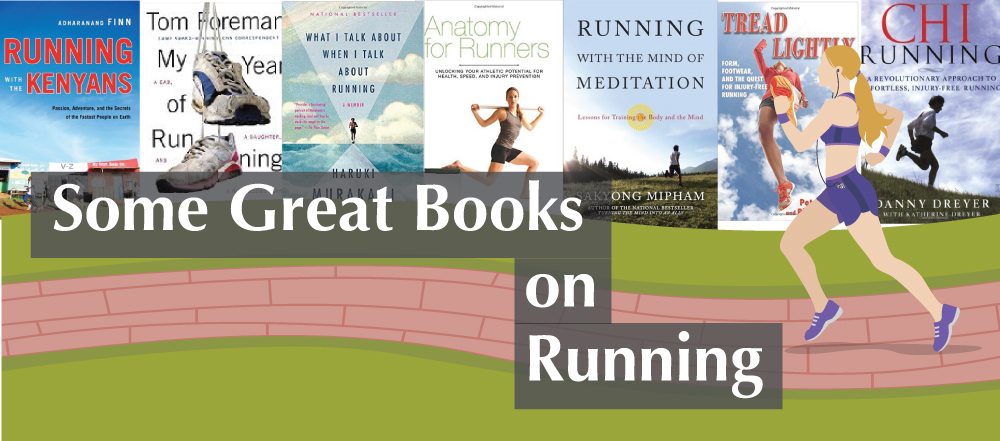 "People sometimes sneer at those who run every day, claiming they'll go to any length to live longer. But don't think that's the reason most people run. Most runners run not because they want to live longer, but because they want to live life to the fullest. If you're going to while away the years, it's far better to live them with clear goals and fully alive then in a fog, and I believe running helps you to do that. Exerting yourself to the fullest within your individual limits: that's the essence of running, and a metaphor for life—and for me, for writing as whole. I believe many runners would agree." (- Haruki Murakami, "What I Talk About When I Talk About Running")
2016 was my first year of running. I started out of shape, aiming to complete a 5k, and I finished my first full year (2016) by running my first half-marathon distance and by reading a memoir on running, life and writing by Japanese novelist Murakami entitled, "What I Talk About When I Talk About Running."
Like most new challenges and skills I pursue, I approached this year of running through reading and study. Besides running, it was also a year for reading about running. While you mostly learn to run by running, visualization and following good examples are key aspects to accelerating how fast you learn and improve.
We might be "born to run," but there are many aspects of running and performance improvements that can be gain by reading about running from elite athletes, scientists, new and old runners and coaches. Quite simply, I also learned to run by reading some of the best books on running by runners.
Running is not just about fitness, I've come to learn. Like Murakami's quote at the beginning, running is about pursuing and exerting yourself to the fullest. Life is to be lived.
In this post, I'm going to categorize, summarize and share my favorite quote and takeaways from some great books I've read on running. Hopefully this will give new and old runners alike some books to add to their reading list.