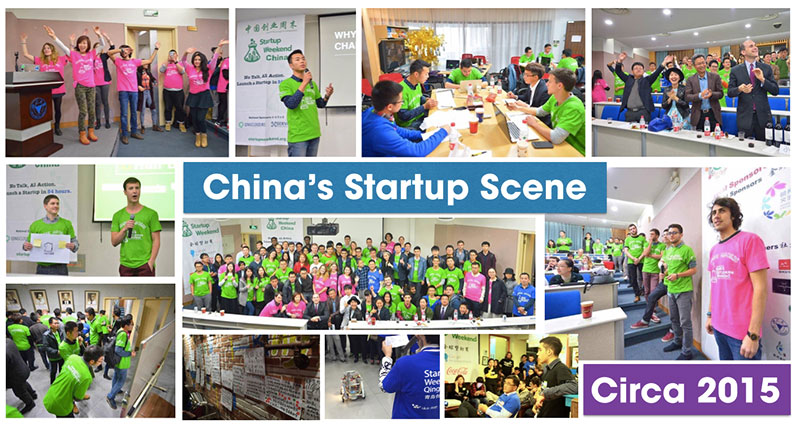 Without a doubt, the startup scene in China is extremely active. It's borderline crazy about startups, VCs and related topics.
Personally, I've been to some 50+ startup events and worked with literally hundreds of entrepreneurs and startup supporters over the last year. There are hundreds of startup, tech and other events infusing Chinese cities on nearly a daily basis.
From the perspective of Startup Weekend, an international 54-hour startup business creation event, where I am our principal China Regional Dev Lead, 2015 will be our most active period ever in China.
From all these events and working with startups and corporations around innovation, I've had a number of interesting conversations that have helped me gain an perspective on what's happening in China's startup scene.
In this post and for the sake of future posts on China, I'd like to share a quick overview about China, some broad generalizations about China and Chinese and some things I consider noteworthy about China's startup scene, circa July 2015. Hopefully this post will set a few things in place for deeper dives into China's Startup Community, Ecosystem, and Future.