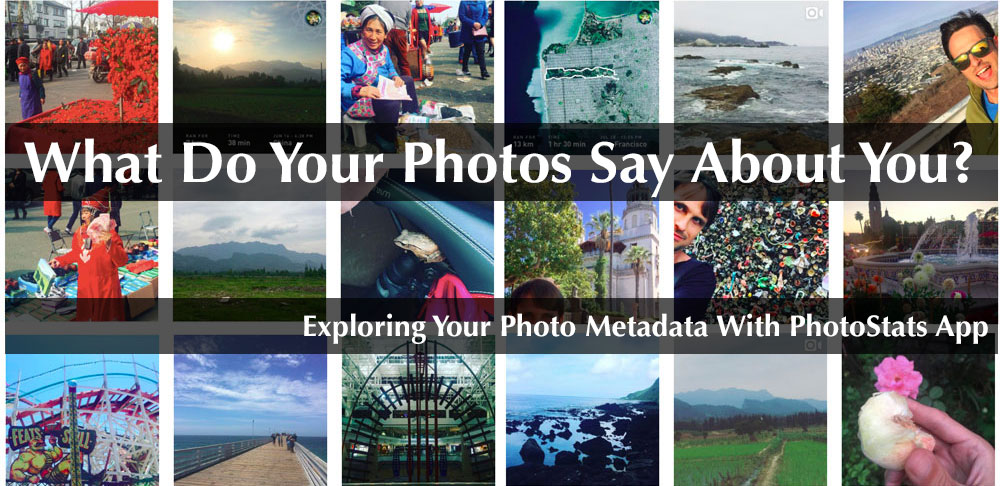 475.
That is roughly the number of photos that was taken by each smart phone user in 2017. That's a lot of photos. That's a lot of data.
But with this photo data, what insights and learnings are we able to get from our photos?
The photos on your mobile phone are one of the richest collections of data you have on yourself. If you regularly take photos with your phone (which most of us do), then your phone is collecting data on you.
Or to put it a more positive way, when you take photos, you also collect some additional data like where you were, what time and certain conditions at the time of the photo taking event.
Unfortunately, we aren't leveraging our photo data to understand ourselves and our behaviors. While photo backup services might use our photo data, most actually strip the metadata on our photos and we lose it forever.
Fortunately there is a solution to start tracking, recording and leveraging your photo's metadata. Using a new app called PhotoStats.io, you can are able to backup your photo metadata on your phone and, in turn, start leveraging it to understand a piece of data about your life.
In this post, I want to explore, visualize and start to understand my photo data. First, I want to share how to collect your metadata on your photos. We will get all of the metadata on your phone's photos using an app called PhotoStats. Second, we will look into the information we can glean off that data as well as create a few simple visualizations and infographics. We will conclude with a bit of initial data exploration and visualization and some further areas for future research.