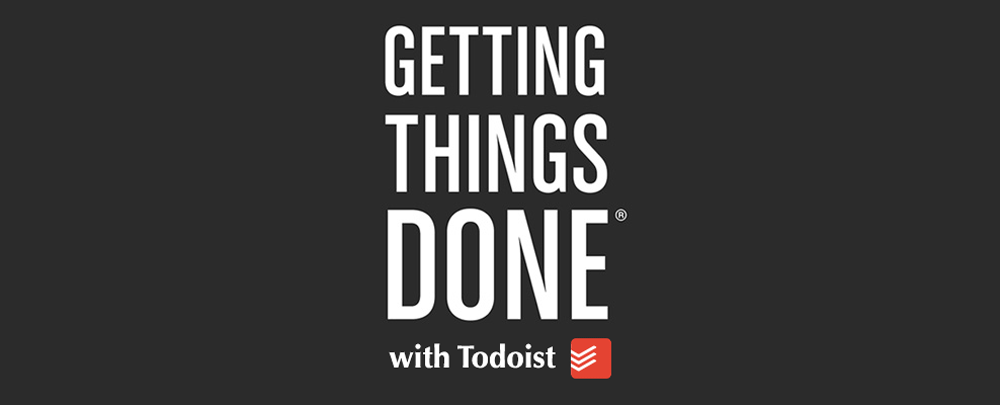 The true goal of productivity is to get your most important shit done. It's about completing the tasks that drive value to your projects, business and life.
In order to get tasks, projects and important goals done, you have to be organized. You have to deal with a world of too much information and endless distractions. You need to process, priorize and execute.
I've read a lot of books about work and productivity, but arguably the most influential on me (and a lot of other high functioning executives and entrepreneurs) is David Allen's "Getting Things Done." It's a book I highly recommend and have gifted a numbers. It was a game changer for me personally.
Several years ago, I had been running my own business, traveling around world and pursuing aspects of my personal development. All was going well, but I was always slightly overloaded. Not so much about the total but by the minor additions. There was always stuff to do and, while I generally did the key stuff, I wasn't in control of it as a whole. I was never really able to get a grasp of it all. I was stressed out daily, slightly overworked continuously, and things fell through the cracks.
I wasn't an exception. In fact, I was the norm: a smart but stressed out, information-savvy but distraction-prone digital worker. This situation is the challenge of most modern digital workers, as Allen points out. His book and methodology pushed me get dominion over the "stuff" and create a system to get it out of my head and into a process.
This system leads us to a better product of productivity: getting things done or, to put it another way, completed tasks, project and goals. This product of productivity (completed tasks) become a great measurement of your productivity too.
When it comes to implementing David Allen's "Getting Things Done" or GTD methodology, there are a lot of options. The book itself is fairly agnostic about a preferred tool and most of the book covers a non-digital approach of paper, folders, file cabinets, and a calendar. Allen's website lists several options from software (like Wunderlist, OneNote and Evernote) to physical notebooks.
For the more digitally inclined, there are a lot options for managing your checklist, todo list and projects. A comprehensive review of checklist and task managers is beyond this post. Personally, in my first adaptation of GTD I used Evernote. By adapting Evernote, a flexible tool for handling notes and media, I created my own GTD task manager. For more on that, see "The GTD Way: Managing Your Tasks and Information with Evernote".
About a year ago, I decided to switch to Todoist, a multiplatform task and project manager. Its a tool with a bent towards GTD but also general good piece of software for handling tasks, projects and goals. My impetus for switching was tracking. My GTD Evernote System worked great, but as a slightly obsessed self-tracker, I wanted more data.
In this post we will look at David Allen's "Getting Things Done" methodology and how it applies to getting things done using Todoist. We will talk about a few best practices for using Todoist as your primary tool for task and project management. Hopefully it can help you get better at mastering all of the stuff and focus on the "getting things done" part.
In the conclusion and in more detail in later post, we will dig into all of the tracking data and how you can use this to measure your productivity from small tasks to complex, multistep projects.