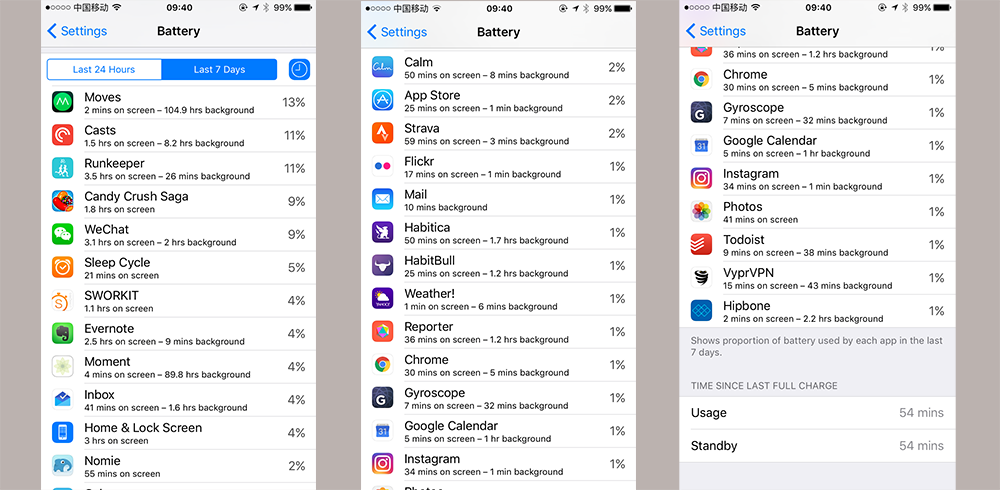 How much do you use your phone? Which apps do you spend the most time on? Are you addicted to Candy Crush or some other game? How often are you checking your email? Just what are you doing on your phone?
These are some of the questions we all want to answer about our phone usage. Unfortunately, Apple devices can make this a bit of a pain.
While an iPhone is an amazing device for tracking steps and loads of other health data, Apple's permissions have historically made it hard to track the overall phone usage. Unlike an Android, you don't have access to a lot of underlying activity on your phone. Fortunately, there is an easy workaround for any self-tracker looking to know more about their mobile usage.
Hidden in your iPhone preferences is section called "Battery" and it contains a lot of interesting information. Technically it's recording how certain apps consume your battery. But with the click of a setting, you can suddenly see all of your iPhone usage data as an amount of time. You can even know your actual screentime on these individual apps.
In this post, we will how you how to find this area and some simple techniques to log your usage as well as how you might use this data for self-improvement.