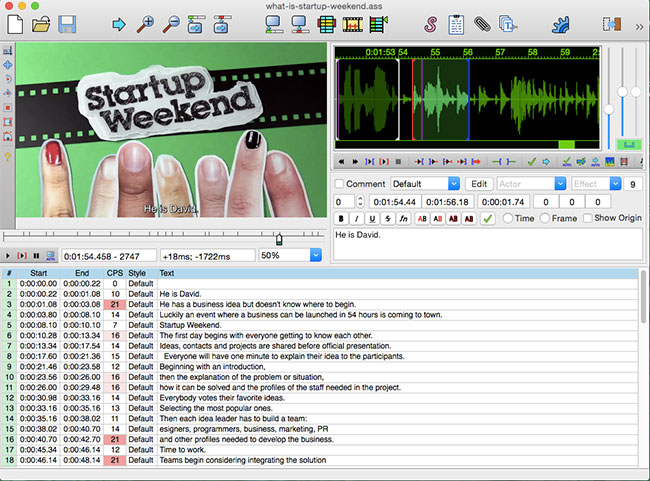 I want to show you how simple it is to transcribe the audio text into a subtitles file and then burn that translation directly onto a video file. I'll do this all by using free, open source software on Mac OS X.
Sometimes it's really redeeming to take a problem (e.g. I want to add Chinese subtitles to a cool video), then research it on the Web, download the necessary programs and then learn by doing and do it.
Here is what you need to transcribe and burn subtitles to a video (mp4 or avi or whatever) on a Mac OS X
Aegisub: an open source program for transcribing a syncing subtitles file (SRT) for a video's audio
HandBrake: an open source program for encoding videos from one format to another and allows for adding the SRT subtitles text directly onto the video
The following is how I implemented these two programs to create Chinese subtitles on a video using free, open source programs on Mac OS X. Here is the resulting video: "创业周末是什么? in Chinese".