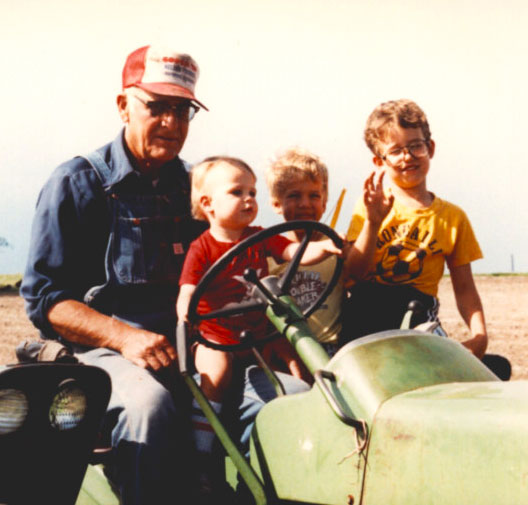 When my grandpa was around 80 years old, he went into have a physical checkup. He had lived a long and productive life as a farmer in Western Nebraska. He was a physical man. Everyday he awoke early to tend his crops and herds. Even at that age, he still harvested several fields on his own.
After going through a few tests, the doctor asked him to stand up and try to touch his toes. With a bit of a grunt he stood up, bent forward and touched his toes. His body of over eight decades was still flexible enough to touch his toes without a hesitation or second thought.
My body isn't half way to my grandpa's age, and yet I can't touch my toes.
Admittedly, I've never been very flexible. In my early teens, I recall pained struggles reaching to touch my toes and accepting failure as I touched towards my shins.
As a kid and even today, I can't sit cross-legged comfortably on the floor.
Humans have been sitting on the ground in various postures for thousands of years. And yet in the last century or so, we've lost many of our capabilities. We sit in chairs, couches or beds. We take cars or other modes of transportation. We are no longer endowed with able bodies.
Over the past several months, I've been building my body. I've been exploring various exercises in order to better understand and reconstruct a capable body. I'm not aiming to win any Olympic Golds nor break any records. I merely want to be capable of running, jumping, lifting and pushing.
Through running and bodyweight training, I've come to realize that the body (and the mind!) can be trained to be bigger, better and faster.
For example, a couple months ago I could barely run for a few minutes without pained breathing. Now, through persistence and practice, I can run for a couple miles nonstop. Good habits and persistence go far.
So, I decided that a typical, healthy, human (myself included!) should be able to sit comfortably on the ground. Our ancestors had been doing it for ages. So should I.