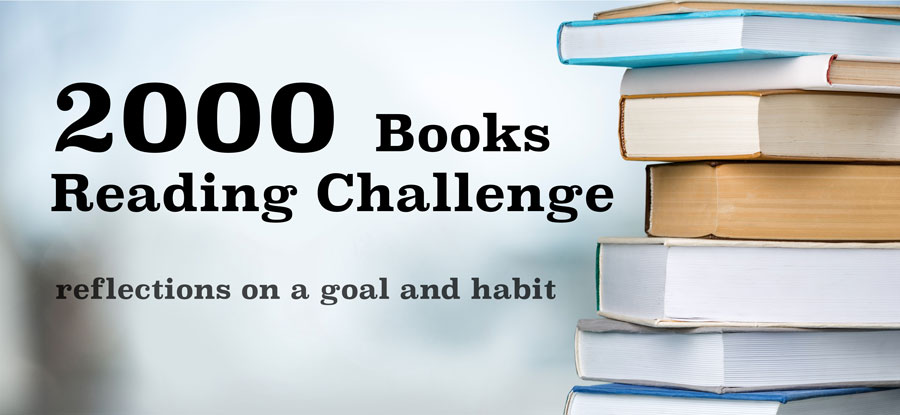 Some goals take special skills or training. A few you can do right now. Other challenges merely take time or planning. This is a basic categorization of all goals: it takes special skills/training, it takes planning, or I can do it right now.
Read 2000 books. I want to read 2000 books in my lifetime. This is a goal that takes time and dedication. You have to read regularly, but beyond the time commitment, there is not much else required.
Many of most successful people like Warren Buffet dedicate significant amounts of time to reading. Personally, I find reading to be incredibly meaningful. I get a chance to gain knowledge and discover stories. I believe extensive reading is a meaningful human goal.
In this post, I will talk about why and how I am going to reach my lifetime reading goal of 2000 books as well as some of the great pieces of literature and knowledge I want to touch.
Once you have the number of books, this challenge provides a framework for filling in the pieces of what I want to achieve. Which books will I read? Who will I read about? Which languages? What time periods or scientific subjects? What classic literature do I want read or re-read?