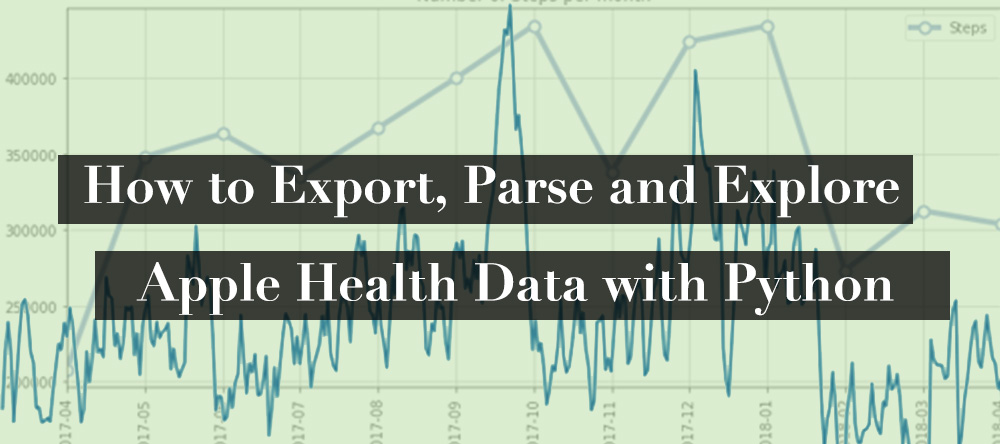 Most of us walk around carrying a small, sensor-infused computer. We call these devices "smartphones," and they have more computing power and memory than the Apollo Space Capsules did when they went to the moon. Our phones contain sensors that detect movements, determine magnetic north, and even pinpoint us in relation to rotating satellites.
Our smartphones are incredible mini-trackers that can be used for both good and bad. On the good side, they can be used to help us know more about our health and behaviors. On the bad side, a lot of talk centers on privacy concerns, especially in relation to social media and internet usage but also go back to revelations about government surveillance and our smart phone data too. People seem worried about privacy and personal data, even though few know what data they actually have.
We should promote greater data protection and privacy, but we shouldn't ignore the incredible opportunities we can gain from personal data too. So, while the bulk of the discussion these days is about personal data is on the negative's, like data leaks and data privacy, I believe it's a good time to try to understand the actual data we do have and how personal data and self-tracking might be used for self-improvement and even self-transformation.
For example, one of the most robust repositories about human health is on our smartphones, wearables and activity trackers. Leveraging a few sensors, our phones and wearables are able to interpret our movement patterns and tell us how many steps we took, how many stairs we climbed, how often we stood up, and many other activities. If you use a wearable with a Heart Rate Sensor, you can also capture your resting, active and sleeping heart rate and even know how long you slept too.
There are various ways and reasons why people track their lives, but when it comes to recording their daily movements, the most common method is with a wearable, activity tracker or smart watch. According to a Statista infographic, the most used wearables today are Fitbit, Apple Watch, Garmin, Mi-Band from XiaoMi, and Fossil. Interestingly, there are dozens of other devices with a much smaller marketshare but which offer an additional array of sensors to track other data points like blood pressure and HRV.
I recently created an open source project called Quantified Self Ledger. These are a collection of Python scripts that help to collect, process and aggregate data from various services like Fitbit, Apple Health, RescueTime and more. The initial goal is to collect and aggregate various self-tracking data. The end goal is to build a personal data dashboard and hopefully one day leverage it for more sophisticated data science and machine learning. In this post, I want to look at Apple Health. For example, how to export, parse and do some data analysis on your Apple Health data using Python. In later posts, we will look at a few other data points and tracking services.
If you are an Apple user, then your iPhone has been tracking your steps and a host of other health metrics. Some are directly recorded by the phone. Others are logged via other health apps that store their data into the Apple Health repository. If you also regularly wear an Apple Watch during the day, during workouts and at night, then you have even more data, like Heart Rate, VO2 Max, and possibility even Sleep.
In this post, we will be exploring Apple Health Data. First, we will look at some methods for exporting your Apple Health data, either using Apple's raw export or an aggregated version using QS Access app. Second, we will then use some code to parse and process our raw Apple Health logs into more usable formats. Third, we will do some data exploration and data processing, so we can understand patterns and trends. Finally, we use this data to create some data visualizations in Python.
Whether you are merely curious or are trying to use tracking to support lifestyle changes and better habits, hopefully by the end of this post, you'll understand what data you are collect and hope to start engaging with that data.