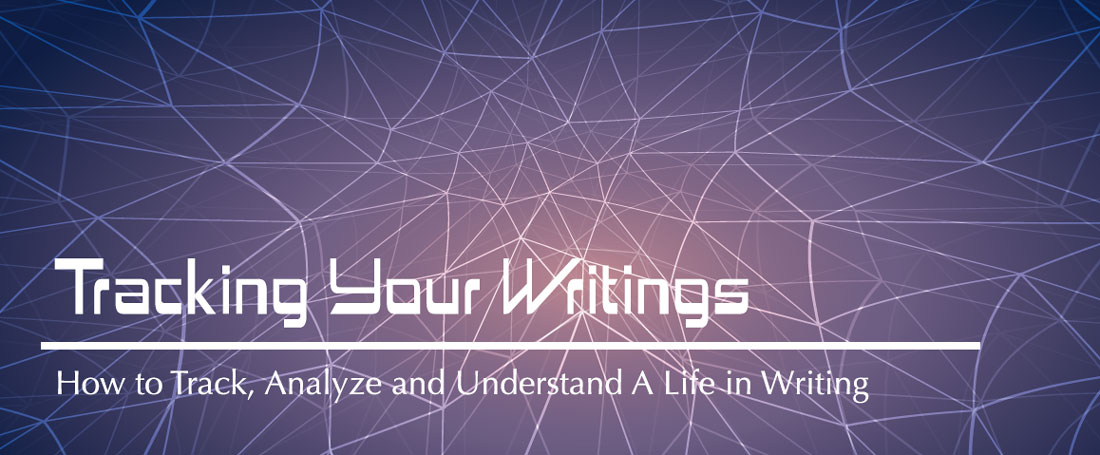 How to Track, Analyze and Understand A Life in Writing
"For years I have looked for the perfect pencil. I have found very good ones but never the perfect one. And all the time it was not the pencils but me. A pencil that is alright some days is no good another day."

John Steinbeck, "Journal of a Novel: The East of Eden Letters"
Can we track what we write? If so, how? And what can we use our writing tracking for?
As a self-tracker and an enthusiast of the data-driven life, I track a lot of my life, but as a writer, I find the tracking options rather limited. There are tools to log my writing time and how words I typed, but there is nothing that allows me to keep a complete history and data on all of my notes, drafts and final creations. I wanted a way to track what I write, not just my time or word count.
Fortunately, since I migrated off Evernote, I now write in plain text files. Plaintext files are a file format that is future-proof, flexible and portable. They are also trackable, and I am able to track my life in writing.
Using git, a popular way to manage software development, I have assembled a self-tracking method for keeping a complete history of my files, including each and every change I make, and for logging daily statistics on words added, files changed, and more. In short, with plain text files, git and a few automation scripts, we have a comprehensive and robust method of tracking our writings and notes.
In this post, I want to share how to track your writings. By using plaintext files, git and a few scripts, I'll show what it takes to record a complete history of your notes into git and also collect some high-level statistics of daily changes. Since it is important to know what data we are getting and the potential insights we can get from the data, I've also provided a starting point for some data analysis on that tracking data.
Hopefully, by the end of this post, you'll have mastered the basics of managing and tracking your writings with plaintext files and git and equiped yourself with a way to comprehensive way to track your writings and notes in the future!
NOTE 1: You can find the code for this post at Writing Tracker.
NOTE 2: For a more in-depth dive into writing and note-taking check out The Plaintext Life: Note Taking, Writing and Life Organization Using Plain Text Files, and for a step-by-step tutorial on migrating off of Evernote to plaintext files, see Post-Evernote.