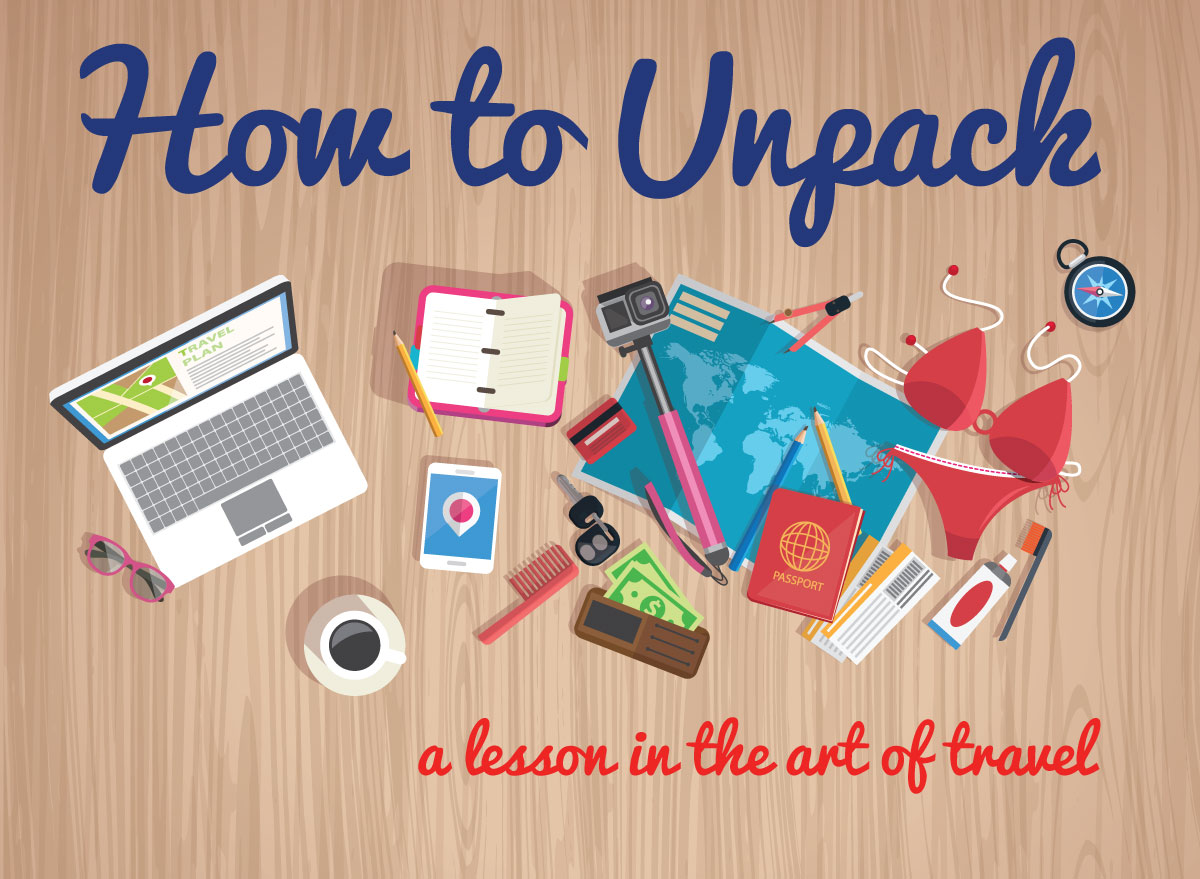 Unpacking is just as important as packing when it comes to long-term, productive travel.
There are a lot of articles that talk about how to pack when you travel. Whether you are a hardcore minimalist or pack for a combination of work and play, these guides aim to provide tips and best practices. The aim typically is to pack light for freedom and mobility, but pack enough so you have the essentials and can enjoy experiences. The emphasis is high quality, versatile gear.
But what about about unpacking? As a long-time traveler, I find that unpacking is just as important as how you pack. I regularly bounce between two or three cities and/or countries per month. That means a lot of hotels, AirBnBs, logistics and, of course, packing and unpacking.
Sure, it's great that you have the latest luggage for minimalist travel and have this great method to get everything in the bag, but once you arrive at wherever you are staying, you want to feel right. That means unpacking right.
You can improve your travel by unpacking in a positive, organized and "homely" way. From my nearly a decade of constant travel, I want to share some my insights on the "art" of unpacking. This includes my "philosophy" around packing and unpacking as well as some actionable tips to make your stay anywhere a bit better.