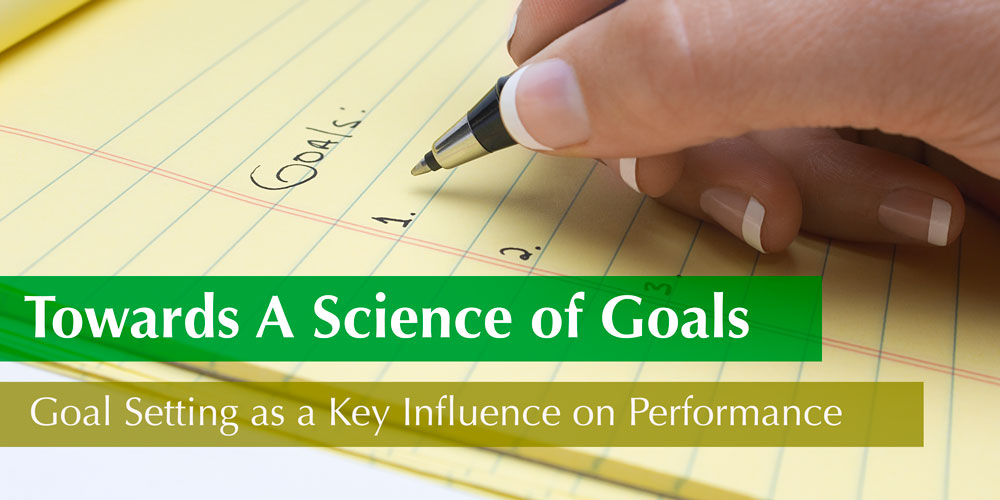 "What you get by achieving your goals is not as important as what you become by achieving your goals." – Michelangelo Buonarroti, Renaissance artist
In spite of our best intentions we fail at a lot of our goals. According to some estimates, a mere 8% of New Years's Resolutions make it to the end of a year and nearly 80% have already failed or been abandoned by February. When it comes to academics and doctoral theses, over half will never be finished too (Lonka, 2003).
What causes such a high fail rate on our goals and can we do better?
While the idea of "s.m.a.r.t." goals is often the first that comes to mind when you think about goals, there is an actual field of psychology dedicated to the science of goals. It's well-researched and provides some very actionable approaches on how to better set and pursue our goals.
Started in the late 1960s, goal setting theory (GST) rests on its core claim that there is a relationship between goals and performance and that having a goal modifies how we behave. Though this idea might seem obvious now, this theory broke with the behaviorist tradition that interpreted much of how we behaved through either biological drives or rewards/punishments.
Goal Setting Theory attempt to explain how performance and motivation are affected by goals. One of the chief and earliest realizations of GST was the benefit to setting specific goals (over having no goals or vague "do your best" goals). It also found that there is a linear relationship between how difficult our goal is and how much better our performance is. To put it simply, the harder the goal, the higher the performance.
Subsequent research into goals has revealed many important aspects and key mechanisms on how to better plan and manage goals in companies, organizations and on a personal level. It has also crafted a powerful explanatory and actionable model called the High Performance Cycle (HPC).
In this post, we will be looking at the science of goals. While much of behavior is still viewed by many through the optics of biological drives or rewards/punishments, Goal Setting Theory (and other cognitive research on multiple goals like Goal Systems Theory) provide a much richer model for how goals function. This research indicates that two key things: 1. goals modify how we behave and 2. how we set goals affects aspects of how we perform and even how we feel.
As individuals and organizations, we can do better in pursuit of our objectives by learning the science of goals and applying its key lessons to how we set, track and manage our own goals!
NOTE 1: This is a fairly long and detailed post. If you want to skip the theory and just get to the applicable lessons, see the section below entitled, "How to Set Good Goals (according to science)"
NOTE 2: This post is part of a series on the science of goals. Also check out Goals as a Multi-Stage Pursuit.